DESIGNS, PLANS AND BUILDING OF THE MILLENNIUM CAIRN
The project to build the Millennium Cairn on Farthing Downs got fully underway early in 1999. Following public exhibitions in September 1998 and the official go ahead from the City of London and English Heritage the Coulsdon Millennium Partnership began to prepare plans and explore the possibilities for building the Millennium Cairn (click here for full story).
Choosing a site
Below is a map of the Downs marked with possible locations for the cairn, prepared by Farthing Downs Rangers, prior to a site visit by the Millennium Partnership Committee on 15th April 1999.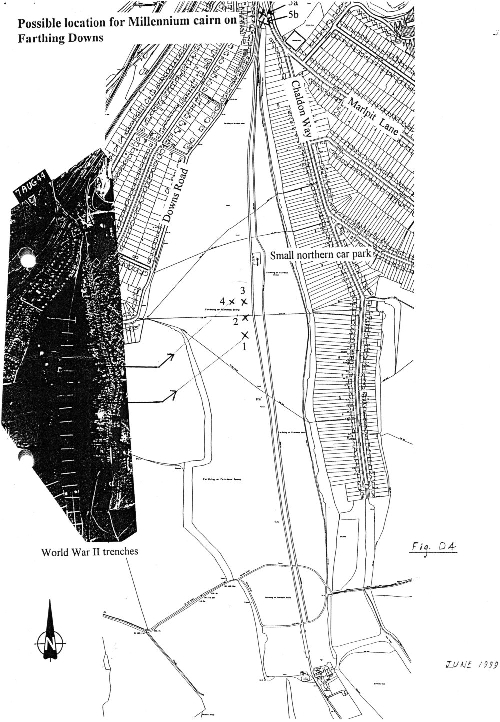 Note: Reference to 'Small Northern Car Park' shown on map. This car park was later closed by the City following a public meeting with residents to discuss their concerns over the noise and disturbances coming from the car park after dark. Many did not want the car park closed but a rather perplexed Superintendent reminded them that, originally, they didn't want the car park open!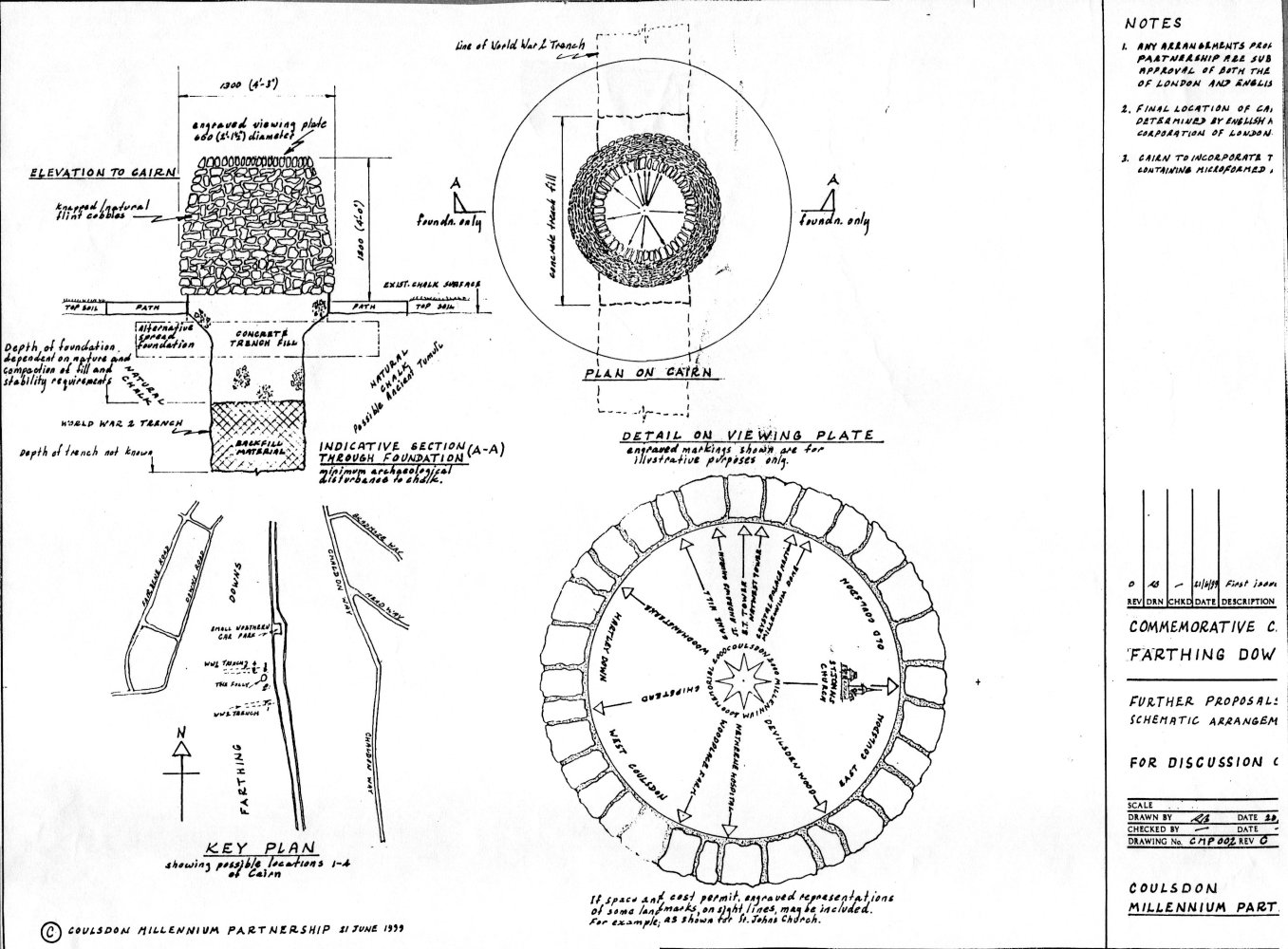 Information Sheet to accompany Map giving possible features for the directional plaque and the pros and cons of each proposed site.
Note: Reference to World War II trenches. A series of trenches dug across the Downs during WWII to prevent enemy air craft using it as a landing strip. See darkened insert of aerial photograph dated August 1944.
Note: Reference to bomb craters: Farthing Downs suffered several hits during WWII – perhaps bombs intended for Kenley Air Field. See white areas on the August 1944 aerial photograph.
It was recorded in the Partnership minutes of 28th July 1999 that a meeting between English Heritage Officers, and representatives of the City of London and the Coulsdon Millennium Partnership had taken place on 8th July and that site 1 had been selected.